5 Points Gallery is pleased to present our featured artist, King Nobuyoshi Godwin. King has autism and a form of synesthesia -- both of which power his paintings of colorful worlds where happy creatures cavort among countless numbers. This exhibition runs from November 17, 2022 - December 23, 2022. Please join us for our Third Friday Reception on Friday November 18th, 6 - 9pm. And stop in for the Durham Holiday Art Market on Saturday November 19th from 10am - 9pm, and Sunday November 20th from 1 - 5pm! 
Susan Woodson sets a contemplative tone with this multi-layered and highly scumbled new work, Time Goes By, which is pictured below.
---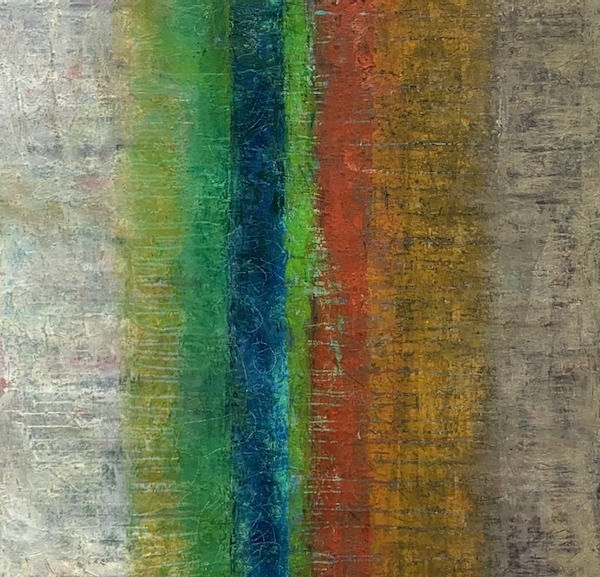 ---
"TIME GOES BY" by
Susan Woodson
(mixed media, 48" x 48")
---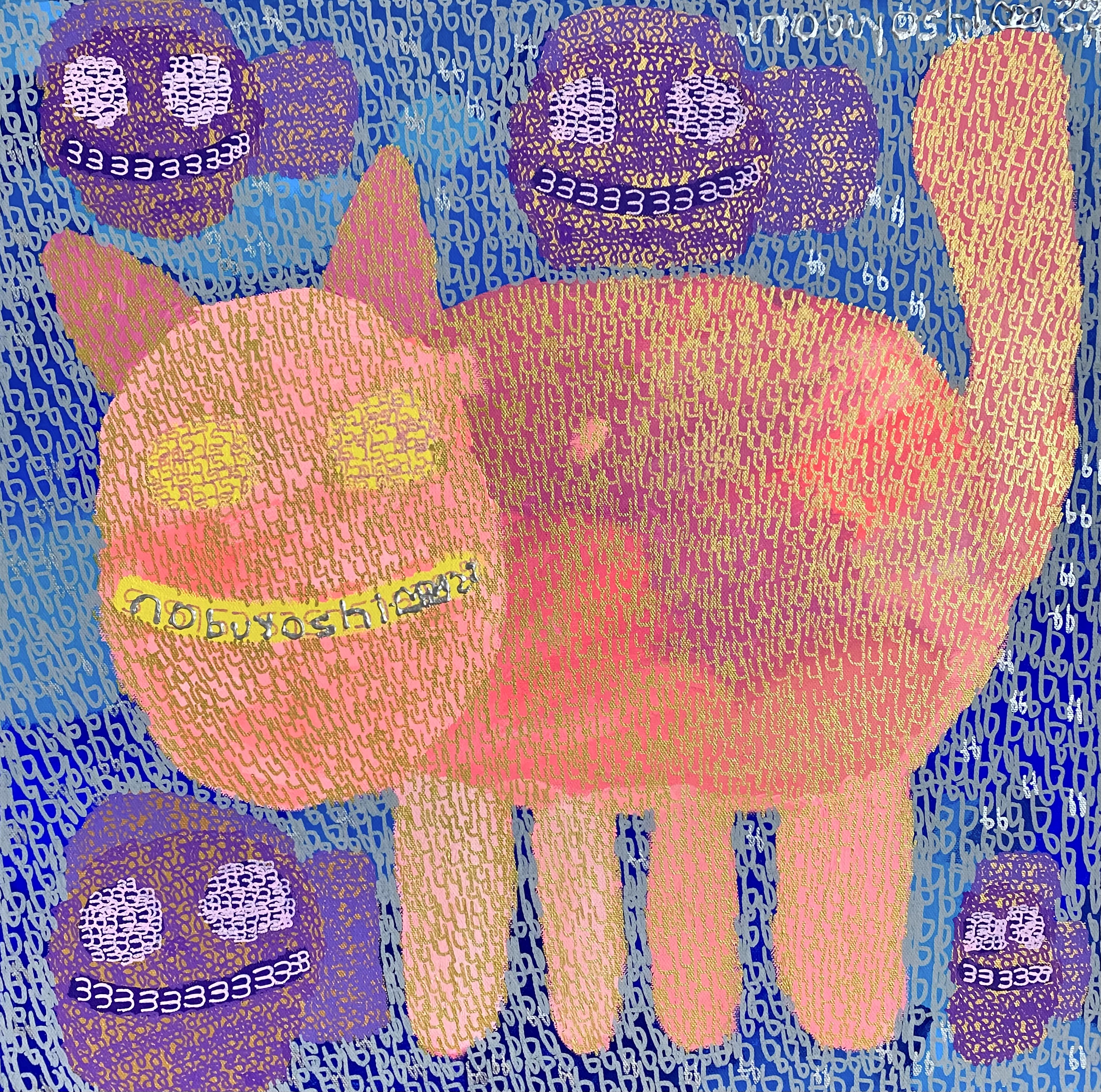 "THE CAT IS HAVING A CHILLIN' DAY BECAUSE IT'S WITH THE FISH, 33"
artwork by King Nobuyoshi Godwin
acrylic on canvas, 20" x 20" x 1.5"
---
---