Artist Quote:
52 purple petals dance to the beat of the evening breeze. To an audience of 77 white twinkling stars walking up for the night. Petals take to the wind in search of shining stars. Evening fades to night as a mind absorb the light. Brush strokes, colors, and numbers dance with passion. Inspiration set ablaze and brought to life, so whimsical. The universe paints a boy who paints a story, delighted to hear him speak.
– Malik Nobumasa Godwin (brother of King)

Available Works – Please contact King at info@5pointsgallery.com for shipping costs prior to purchase.
ARTIST STATEMENT:
"My name is Nobuyoshi Godwin. I have autism. Being autistic is ok. I can see trees in my mind and talk with them. It's blue and it's ok. When I paint I feel good because it's my job, and I am proud of it. I think people enjoy and think my painting is good. I like drawing animals. They are sweet. That is 4400 and purple. If I sell my paintings I can buy more paint colors. And that is purple and that is 4400." – King Nobuyoshi Godwin
Website: www.kinggodwin.com
Facebook: https://www.facebook.com/King-Nobuyoshi-Godwin-Art-622127161203076/
Instagram: https://www.instagram.com/kinggodwinart/
Email: kinggodwinart@gmail.com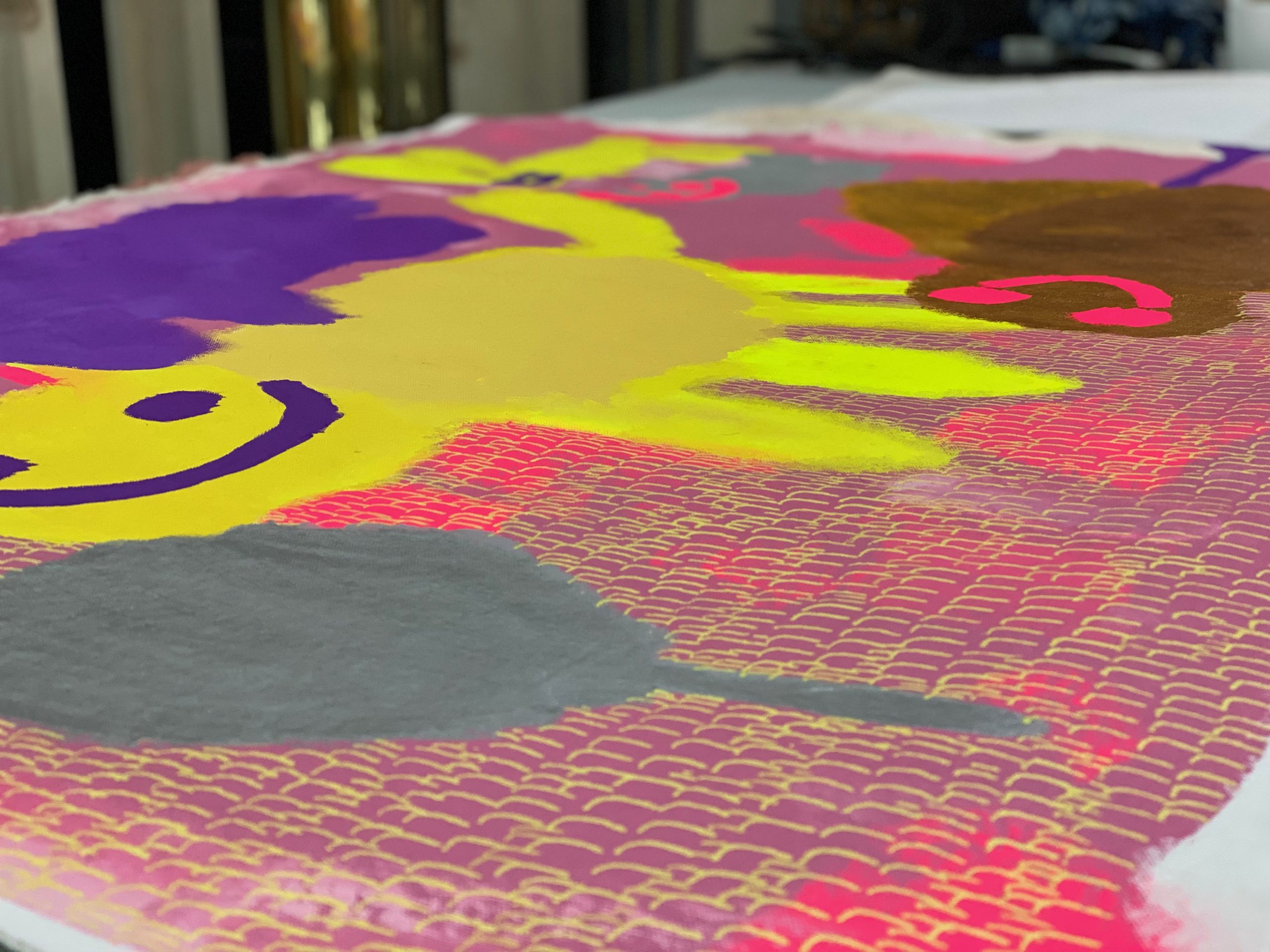 King at work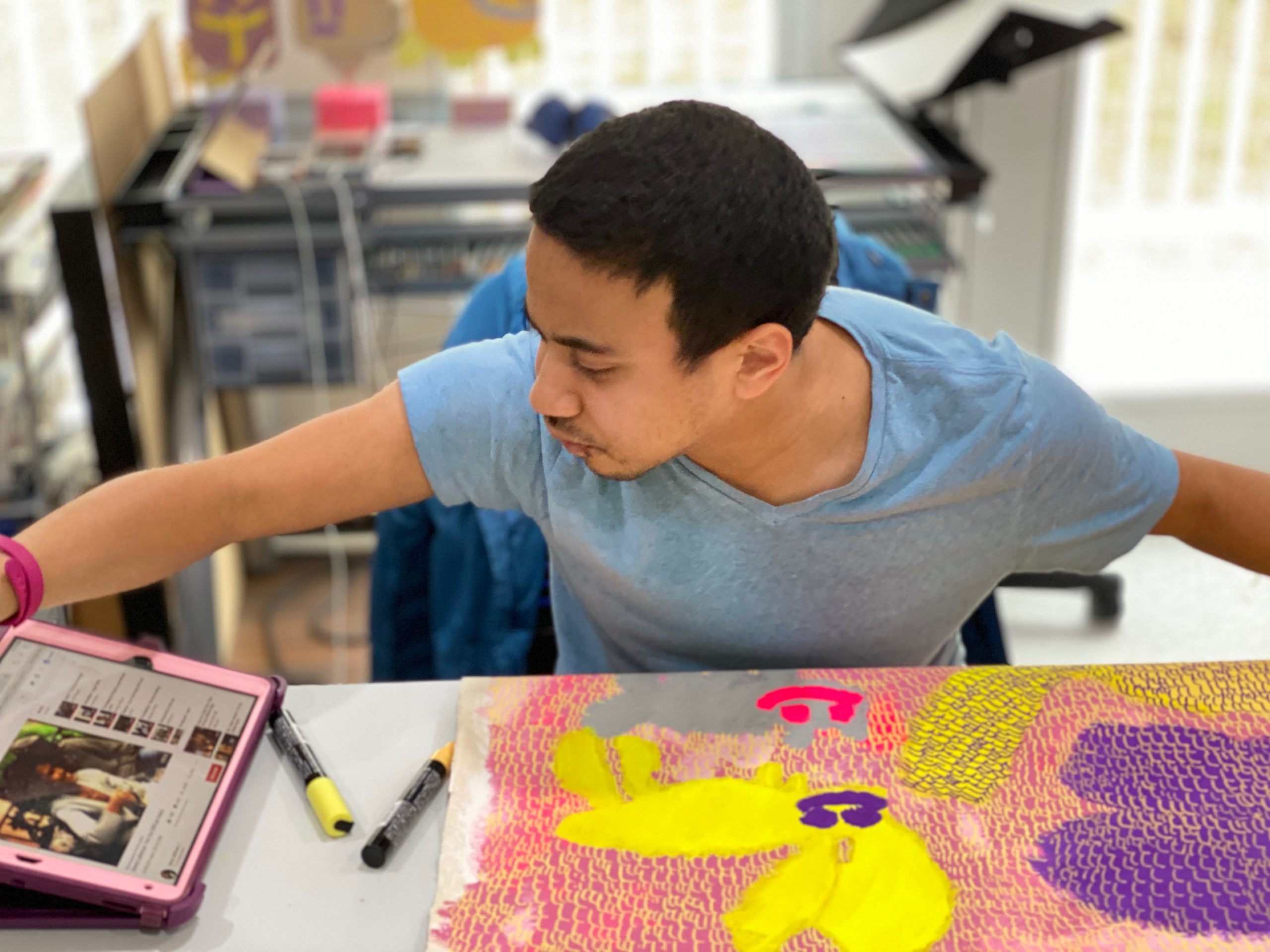 King Godwin at work painting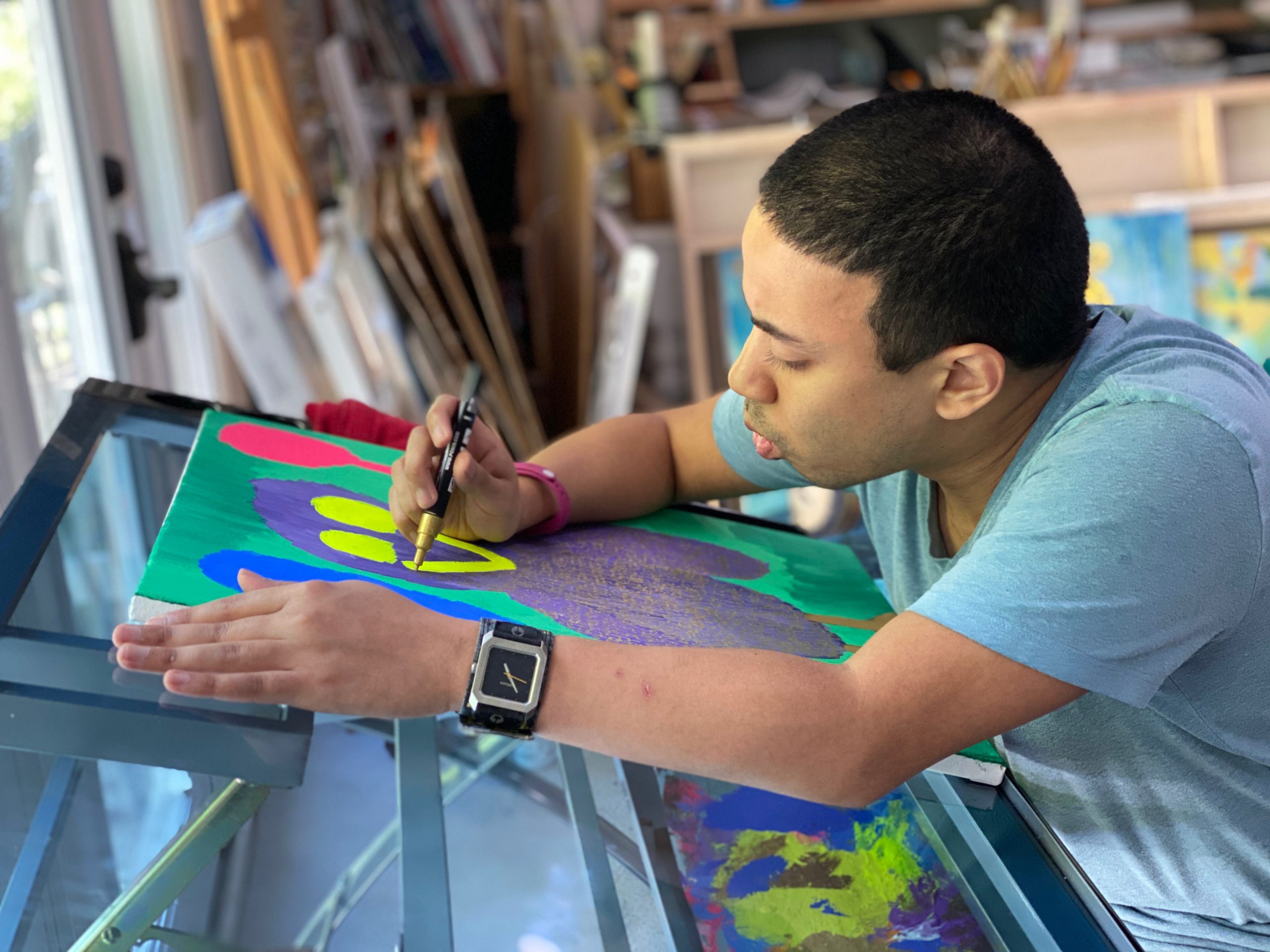 King Godwin painting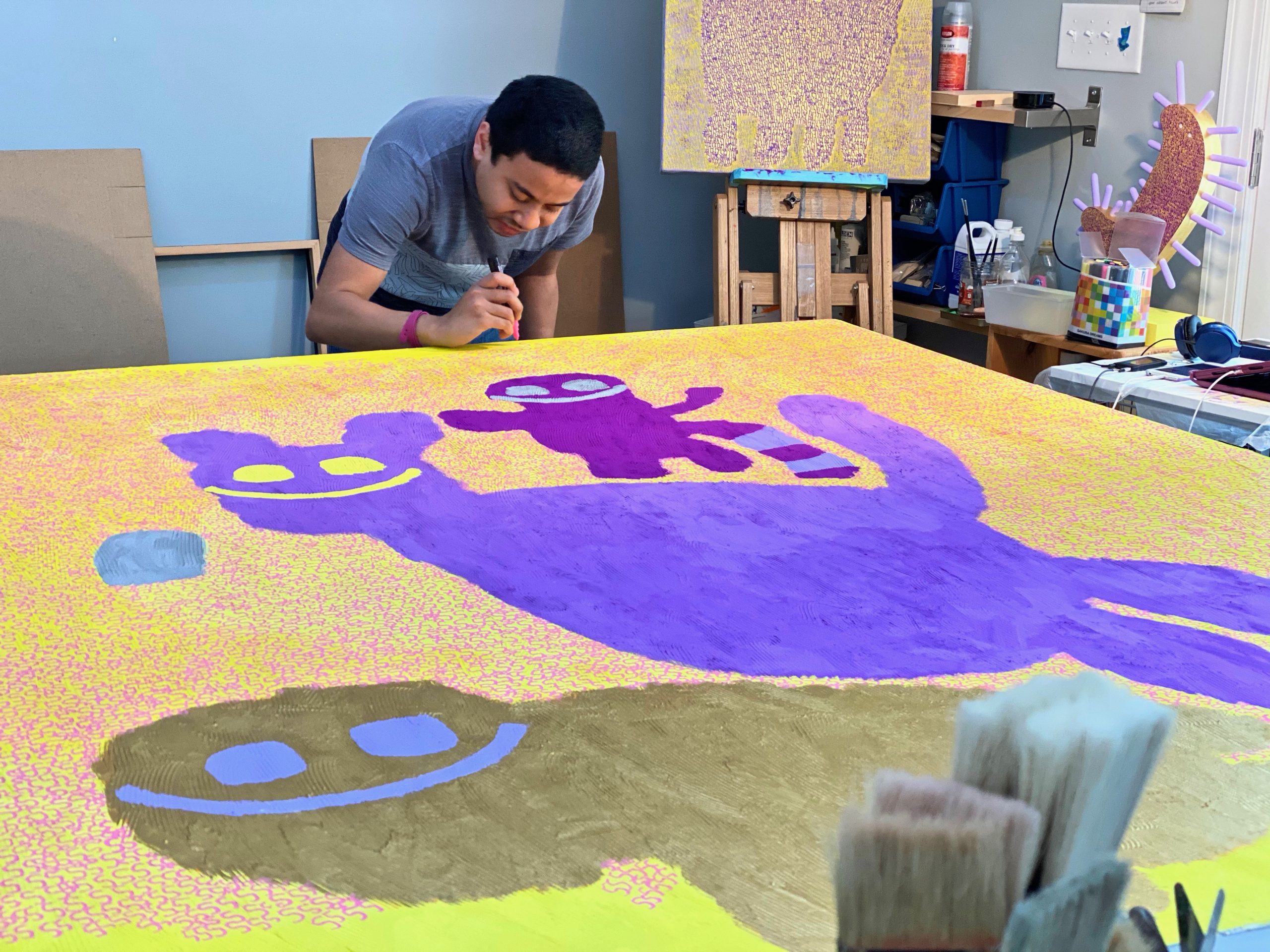 King meticulosly drawing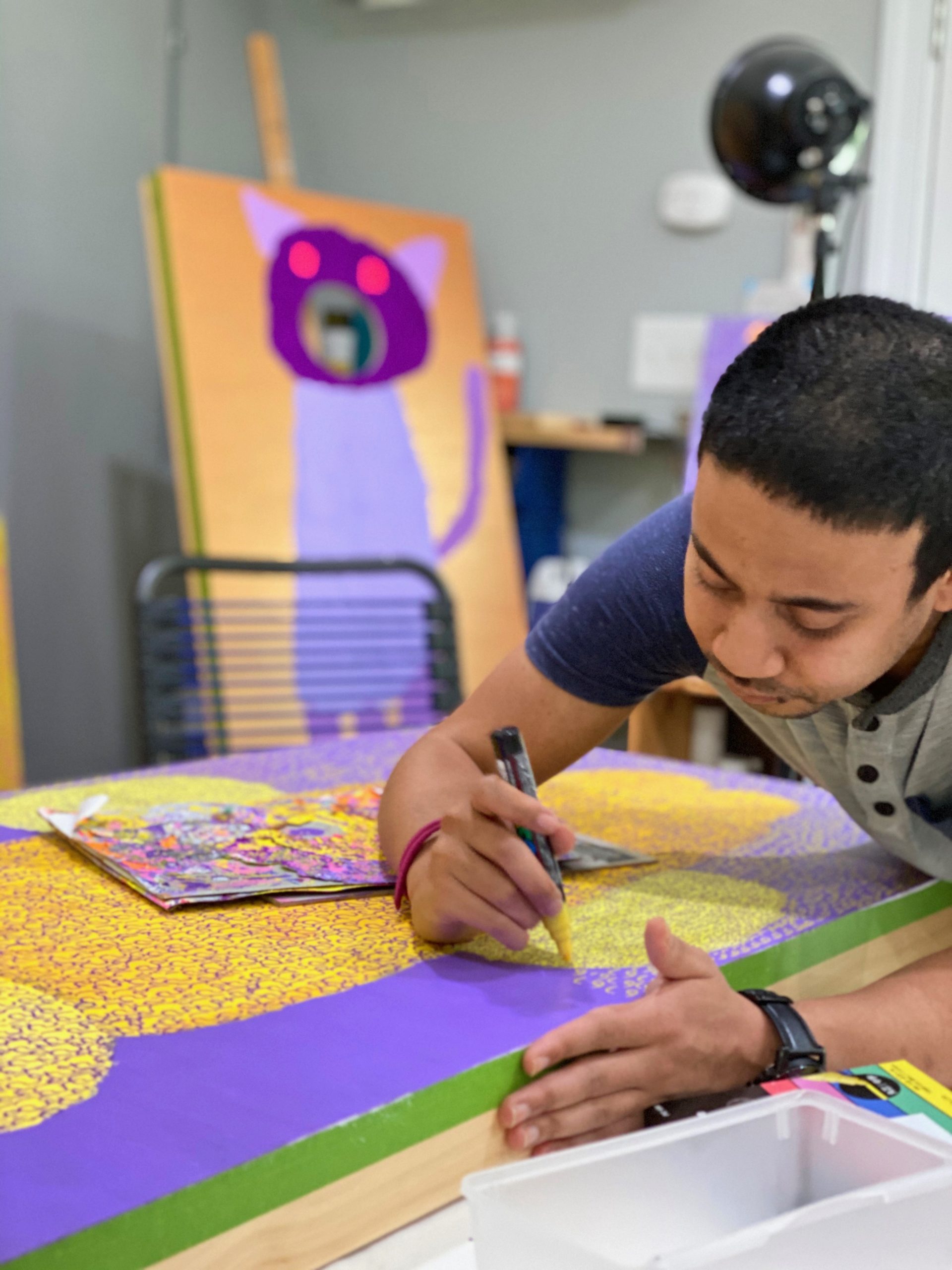 King drawing numbers on his painting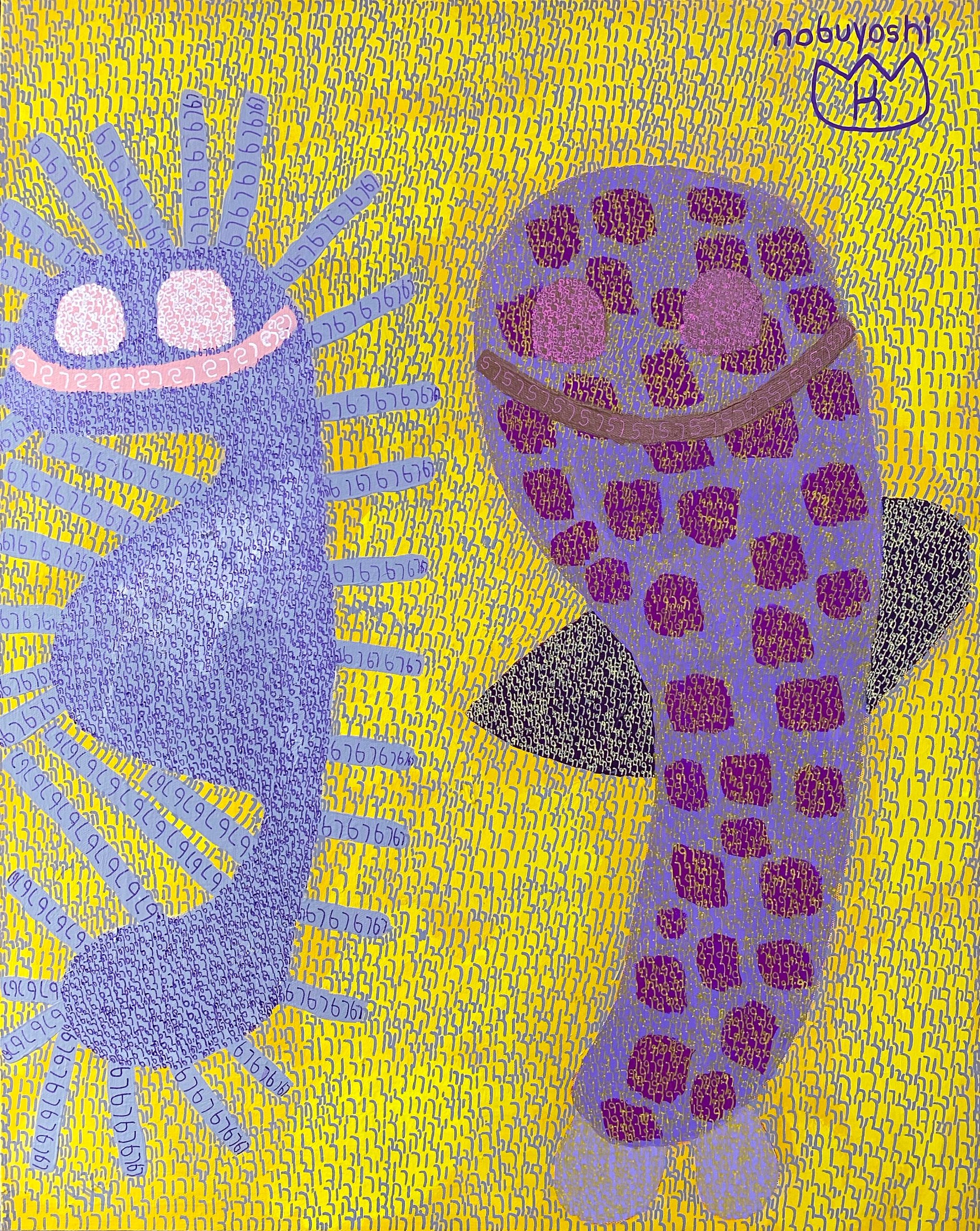 The seahorse is having a good day becasue it swims with Dolphin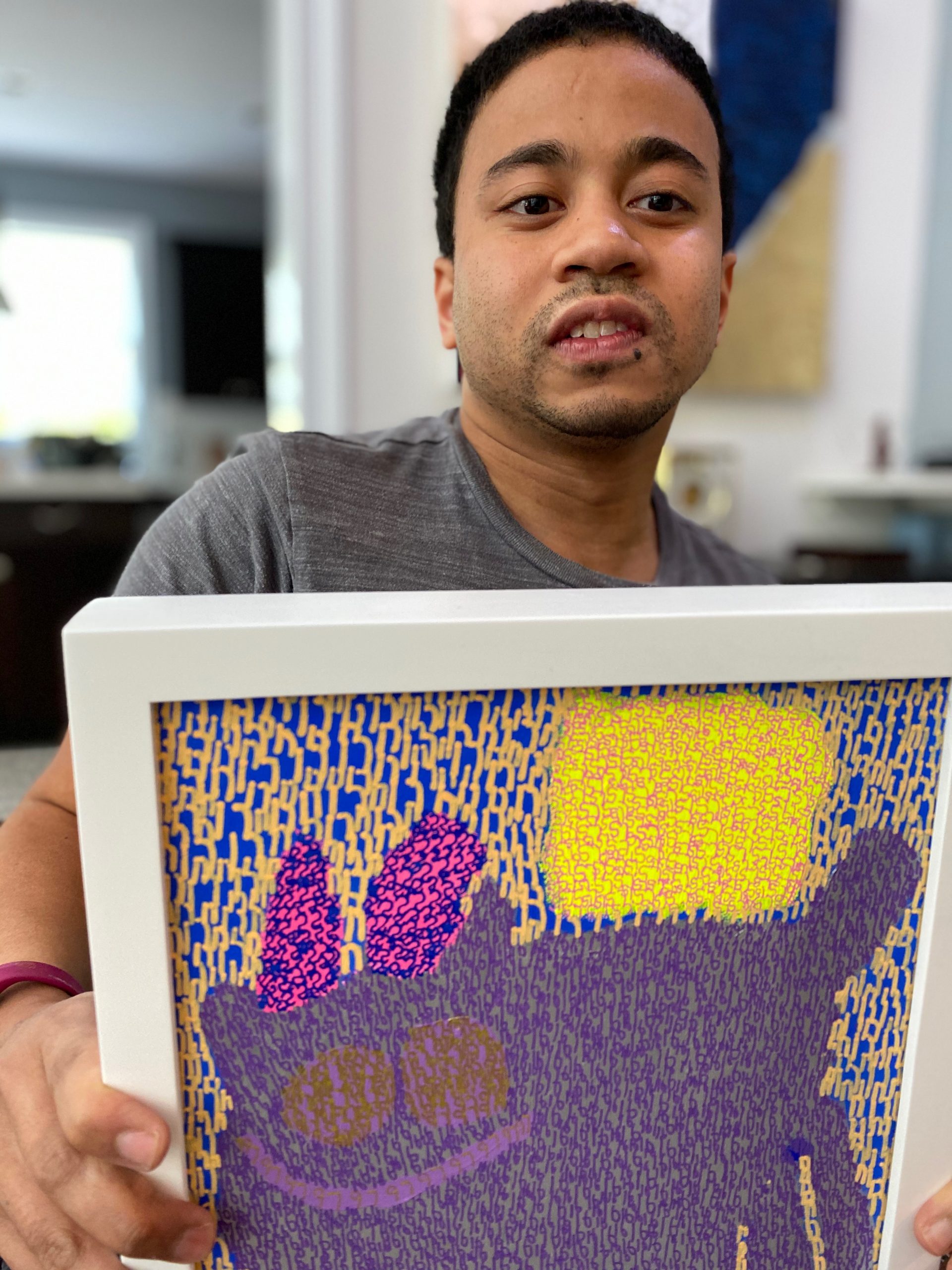 King with his work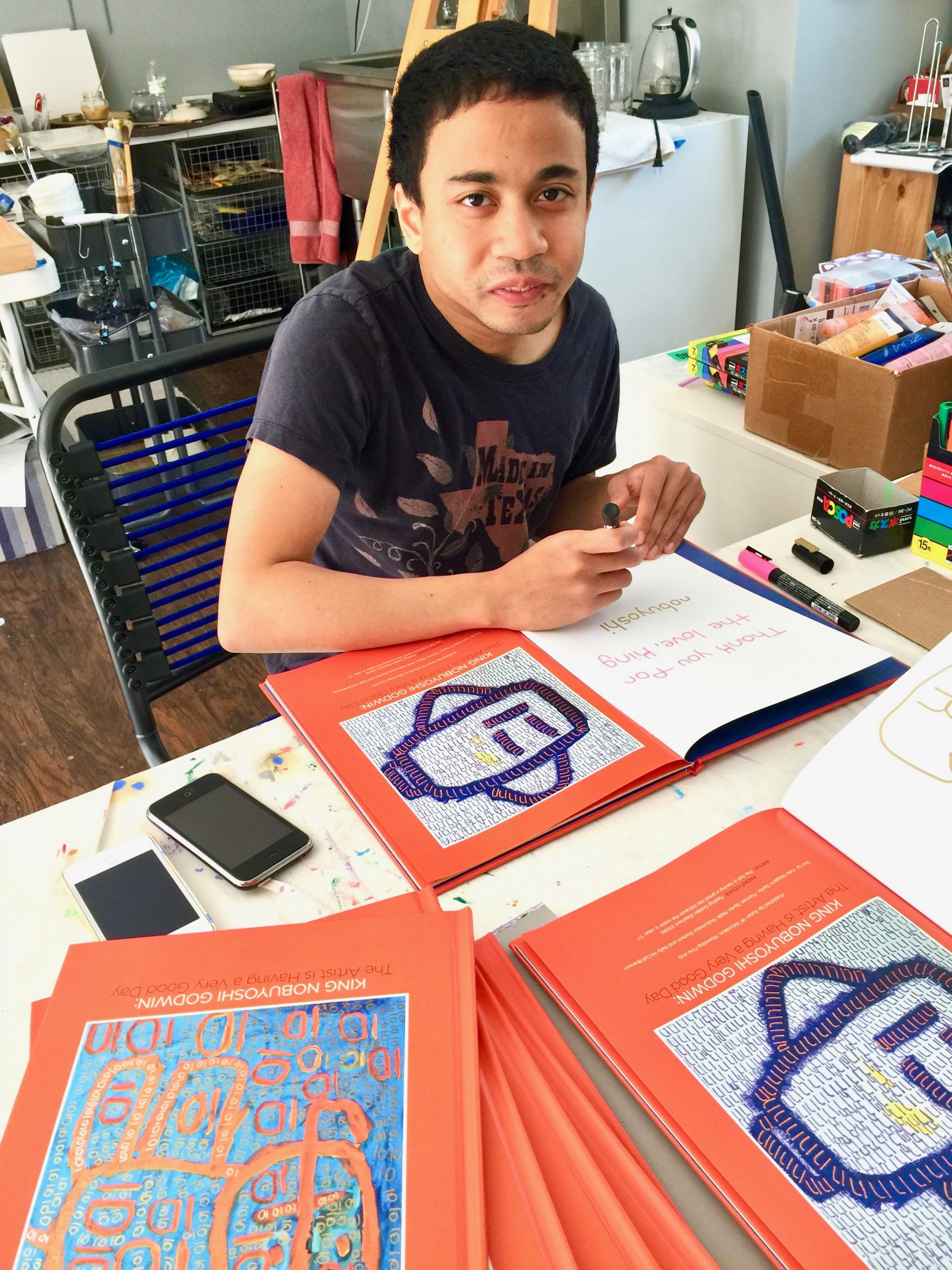 King working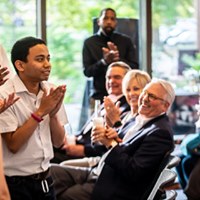 King Presenting his work