February 16 – April 15, 2023: The Mind's Eye
---
---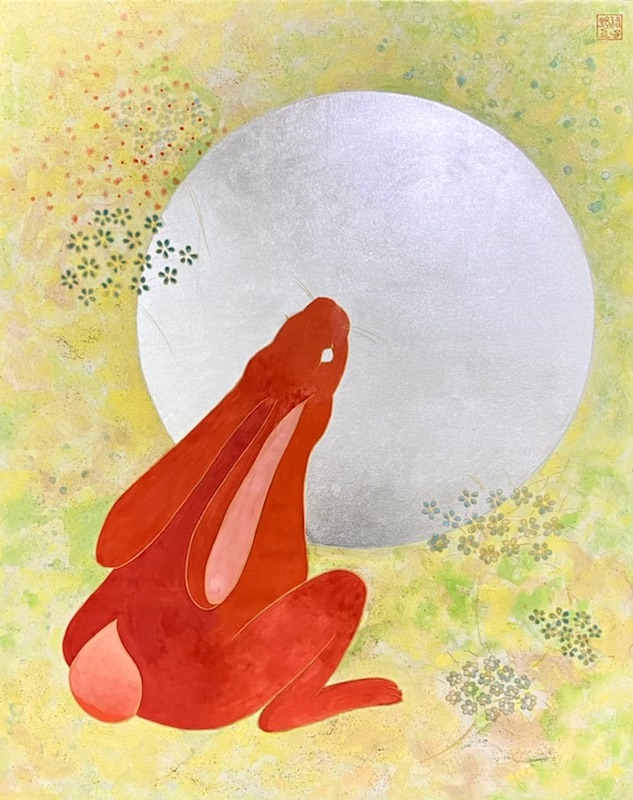 ---
RABBIT
artwork by Yuko Nogami Taylor
Natural pigments and dye adhered to paper with Nikawa glue. Silver foil is used for an accent and the work is mounted on a wood cradle.
---
5 Points Gallery celebrates cleverness in the Year of the Rabbit with our new exhibit called "The Mind's Eye". Fresh from the imaginations of our artists, we present works that promise to delight and captivate you. This exhibit was on display in our downtown Durham gallery from February 16th through April 15, 2023.
---
---
---
---
5 Points Gallery (@5points_gallery) on Instagram
---