"Working with fused glass involves many different variables, including color, transparency, and texture. I'm energized by the opportunity to artistically experiment with glass and heat, not knowing exactly how each piece will turn out until I open the kiln."

---
Available Works – Please contact Teddy at genelady8@gmail.com for shipping costs prior to purchase.

---
---
Artist Statement
Teddy Devereux began her glass fusing adventure with a workshop by Dan Fenton in 1993. Since then, she has taken several kilnforming workshops with him and other artists. After retiring from a scientific career at the National Institute of Environmental Health Sciences, she was able to focus more on artistic endeavors. Teddy's glass art has been exhibited in many local juried art shows since 1999, and she is a member of both the Carolina Designer Craftsmen Guild and the Glass Art Society. She also teaches fused glass techniques at Carolina Stained Glass in Durham, NC.
The inspiration for Teddy's artwork stems from a lifelong fascination with biology and the patterns found in nature. During her scientific career, she was always intrigued by the life forms that she studied under the microscope and by the beauty she perceived in her research. Many of Teddy's fused glass pictures and sculptures have underlying scientific themes, although her style tends toward the abstract rather than the literal. Each piece is an experiment, and she finds it exhilarating to open the kiln and see the results of the fusing process. Fortunately, with experience, the results of these experiments have become more predictable. Teddy loves the colors, textures, and depth of view that can be achieved with kilnformed glass, and the possibilities for creativity seem endless.

Email: genelady8@gmail.com
Website: http://www.vitreous-humor.com
Instagram: @teddysartglass

---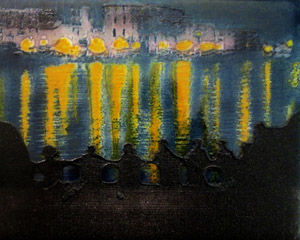 Bonifacio Night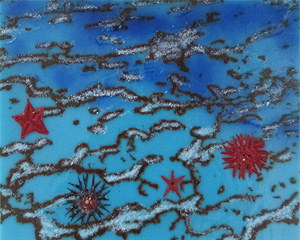 Coral Reef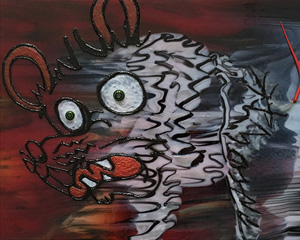 Mad Dog Graffiti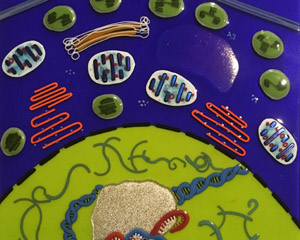 CRISPR-Cas9 in Plant Cell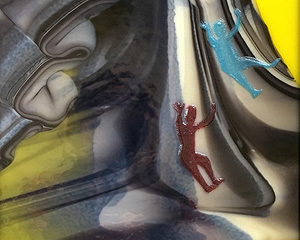 Racing for Burgers with Boom Boom Sauce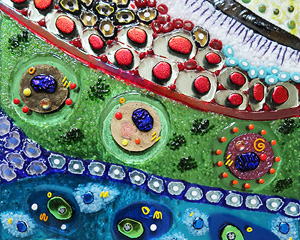 Cell Profusion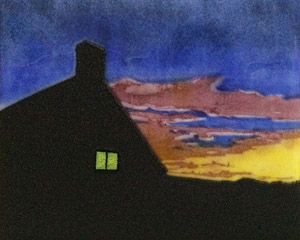 Lybster Sunset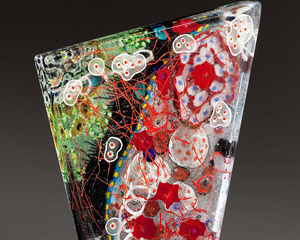 Slice of Life
---