Step into 5 Points Gallery and enter the world of our featured artist, King Nobuyoshi Godwin. King's art is a product of his neurodiversity, blending the unique gifts of autism and synesthesia. His paintings conjure playful havens, where his otherwise unspoken voice finds expression. Each work is a place of renewal, where the act of creating transcends words. This exhibit will be on display in our downtown Durham gallery from November 16 - December 23, 2023. Please join us for our Third Friday Opening Reception on Friday, November 17th from 6 - 9 pm, and check out the latest works by our nine Triangle-based artists in a range of mediums including painting, sculpture, fused glass, and mixed media. Artists will be on hand to talk about their works.
Never one to shy away from the fantastic, with a side-serving of optical illusion, Darius Quarles unleashes his surreal vision in full force. You will want to pause and ponder his latest offerings.
---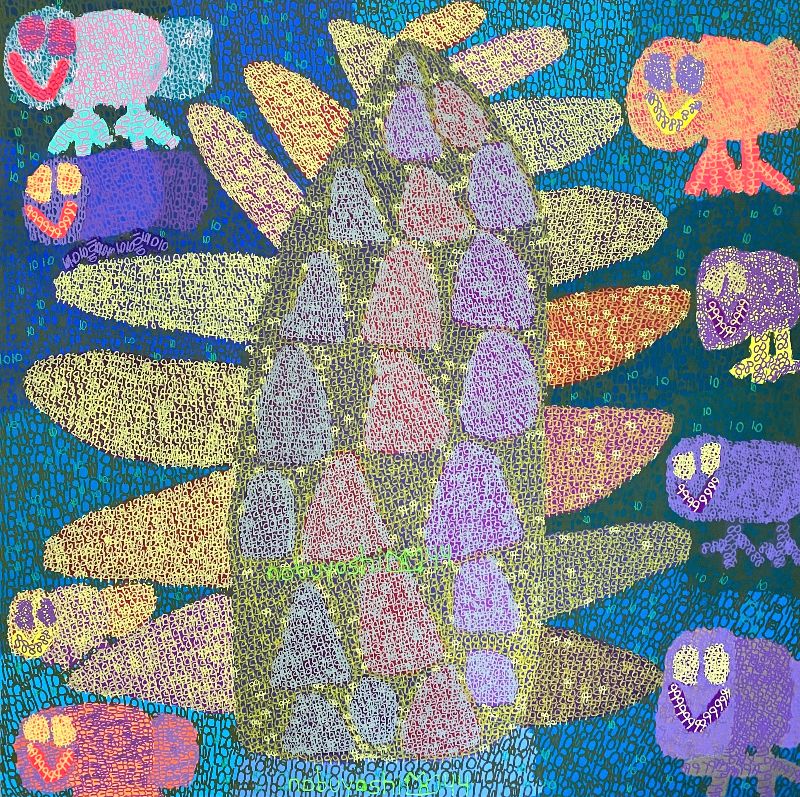 ---
"THE TREE IS HAVING A GREAT DAY BECAUSE IT'S WITH LEAVES & BIRDS, 44" by
King Godwin
(acrylic and pen on wrapped edge cotton canvas, 36" x 36" x 1.5")
---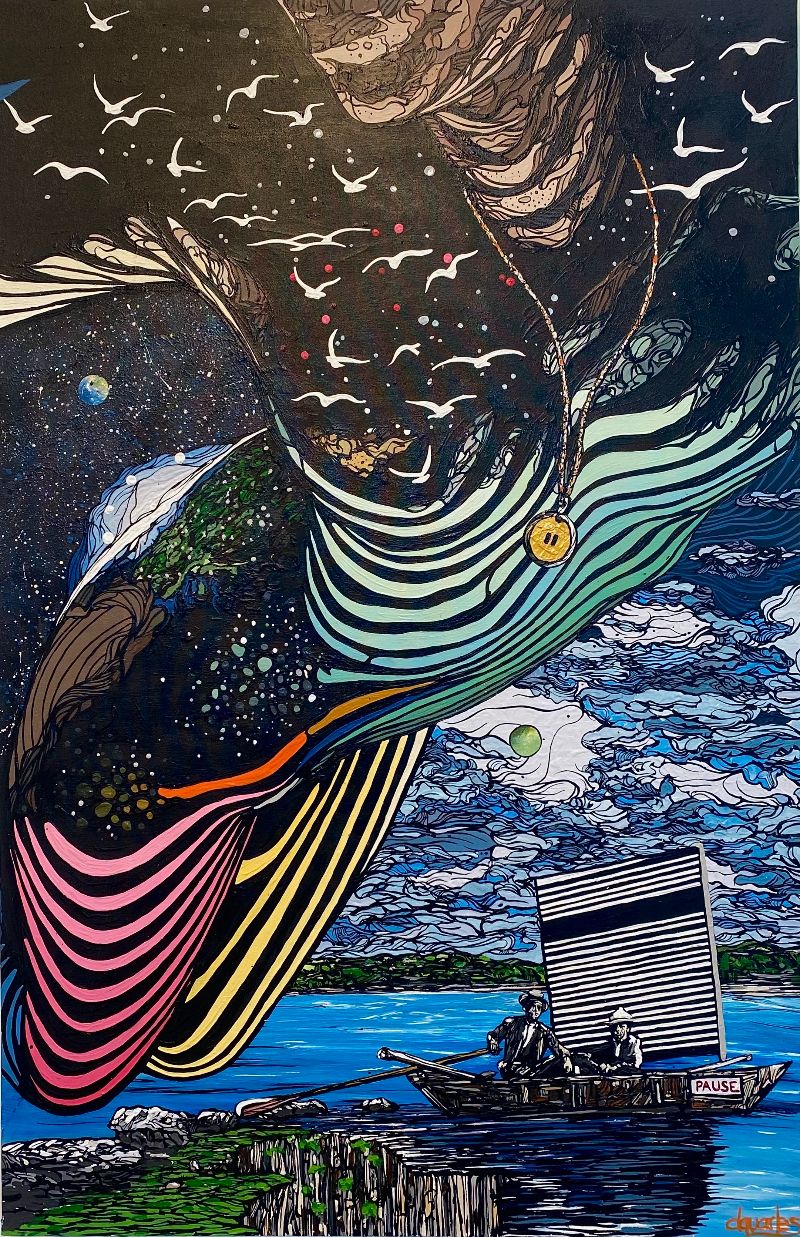 "PAUSE"
artwork by Darius Quarles
acrylic painting, 60" x 42"
---
---