5 Points Gallery is featuring works by Chapel Hill artist, Donna Stubbs, through March 5, 2022. Donna's new series of abstract mixed media paintings have lush complex surfaces that combine painterly brush strokes with carefully selected images and mark making. Please join us for our Third Friday Public Reception on February 18 from 6 – 9 pm, where you can meet Donna and check out the latest works by our nine Triangle-based artists.
Below are two of the many offerings currently on view. On the left, Arrangement in Blues, an acrylic painting of flowers incorporating original hand-painted & monoprinted paper by Jenny Blazing, and on the right, an acrylic portrait on canvas, Nui's Apprehension, by Darius Quarles.
---
---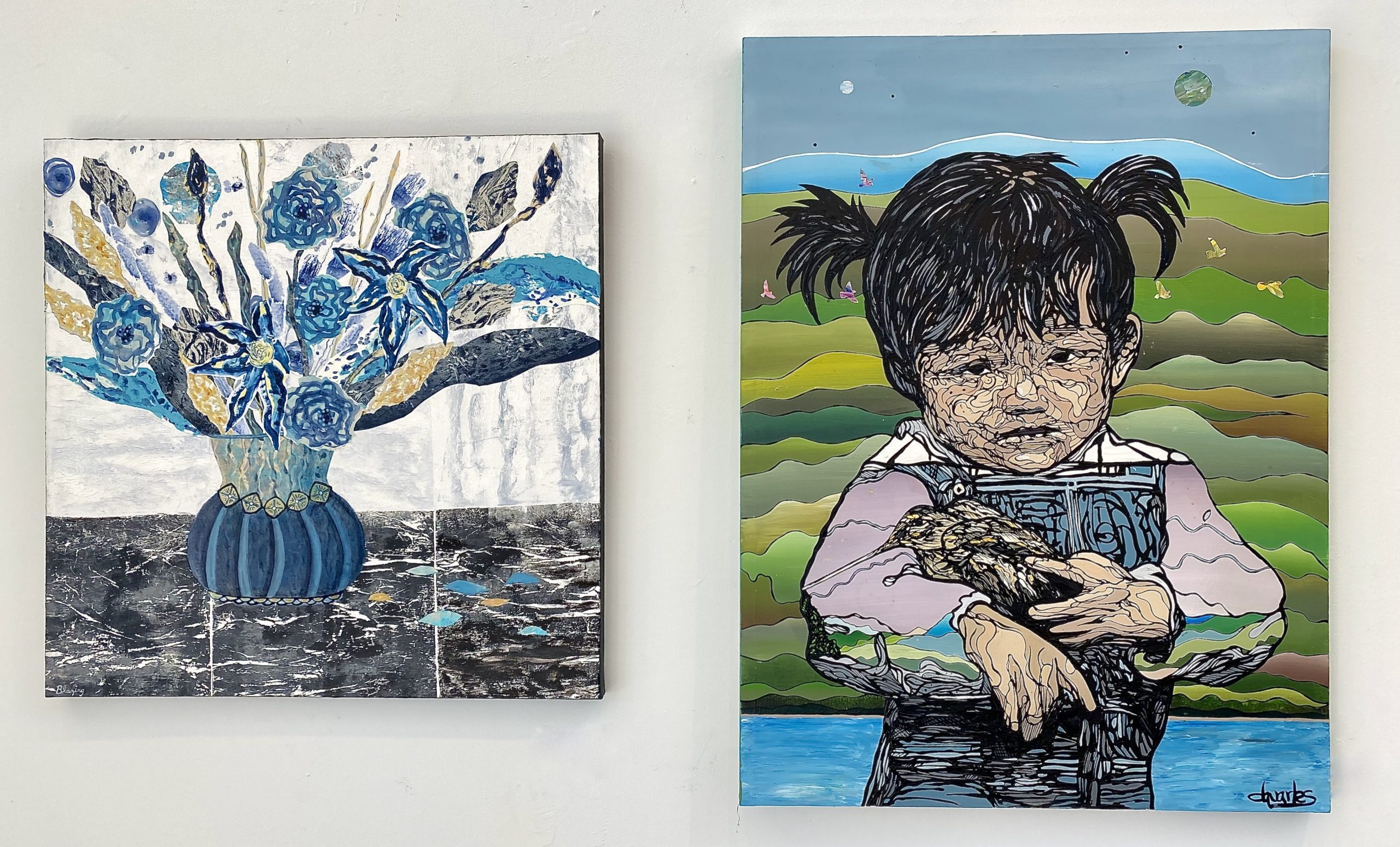 ---
---
5 WAYS TO STAY ENGAGED WITH 5 POINTS GALLERY:
1) Visit our website to browse and find new artworks from the comfort of your home!
---
2) Sign up for our newsletter to stay up-to-date with our gallery's exhibitions and special events.
---
3) Let us add beautiful images of art and gallery news to your social media news feeds by following us on Facebook and Instagram.
---
4) See something you like? Feel free to email us at info@5pointsgallery.com for inquiries or to schedule a private viewing.
---
5) Stay connected! We love to engage with our fans and followers who reach out to us and usually respond within 24 hours, 7 days a week.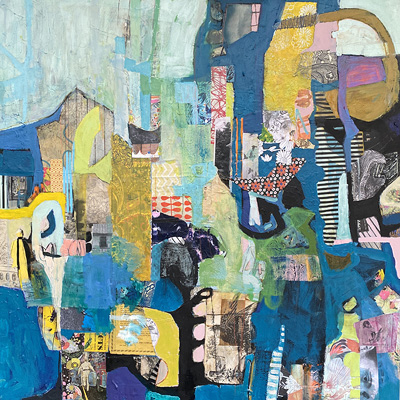 "SUMMER RAIN" by Donna Stubbs
(mixed media on wood panel)